Opening and Closing Plenary Sessions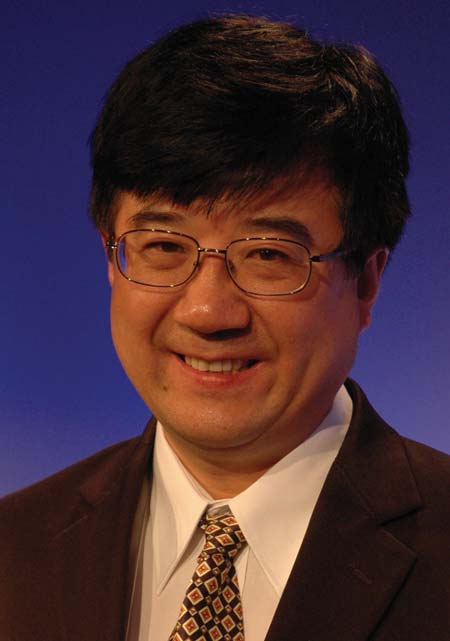 Speaker: Dr. Wen Tong
(Head of Wireless Research and the Head of Communications Technologies Laboratories, Huawei)
Title of Presentation:
5G Wireless
Abstract:
With the rapid migration of all the network access service onto mobile devices, the unprecedented growth of mobile traffic data presents a critical challenge to wireless industry, especially the ultimate capacity of the mobile network and how to deliver such a capacity is a key topic for the research community, and the traditional information transmission and processing paradigm is required to be further explored and expanded. In this talk, we will point out the demand for technology innovations and breakthroughs in several fronts, and the needs and progresses for fundamental research to improve the spectrum efficiency, the need for re-architect the radio networking protocol and network architecture. We will also present the advanced computing technology impact on the wireless networking, form device to core networks, especially the fusion of cloud-computing and networking technologies and summary the path towards the evolution of 5G wireless technology in 2020 time frame.
Biography:
Dr. Wen Tong is the Huawei Fellow; the Head of Wireless Research, and the Head of Communications Technologies Laboratories, Huawei 2012 LAB. Prior to joining Huawei in March 2009, Dr. Wen Tong was the Nortel Fellow and global Head of the Network Technology Labs at Nortel. He received the M.Sc. and Ph.D degrees in Electrical Engineering in 1986 and 1993 and joined the Wireless Technology Labs at Bell Northern Research in 1995 in Canada. He has pioneered fundamental technologies in wireless with 180 granted US patents. Dr. Tong was Nortel's Most Prolific Inventor. Dr. Tong has conducted the advanced research work spanning from 1G to 4G wireless at Nortel. He had been the director of Wireless Technology Labs from 2005 to 2007. From 2007 to 2009, Dr. Tong was the head of Network Technology Labs, responsible for Nortel's global strategic technologies research and development. In 2007, Dr. Tong was inducted as Nortel Fellow. Since 2010, Dr. Tong is the vice president and head of Huawei wireless research leading one of the largest wireless research organizations in the industry with more than 700 research experts. In 2011, Dr. Tong is appointed the Head of Communications Technologies Labs of Huawei 2012 LAB, a corporative centralized next generation research initiative. In 2011, Dr. Tong was elected as Huawei Fellow. Dr. Tong serves as Board of Director of WiFi Alliance and Board of Director of Green Touch Consortium.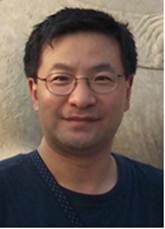 Speaker: Dr. Geng Wu
(Chief Scientist and director of Standards and Advanced Technology at Intel Corporation)
Title of Presentation:
Devices and Networks for Future Embedded Mobile Internet
Abstract:
The wireless industry made significant progresses in the past decade by bringing billions of users and intelligent devices online. These technology innovations fundamentally transformed the ways of people and machines communicating and collaborating with each other. This trend will continue into the next decade but at a much larger scale. Since we are practically at the theoretic limit of air link design, and our frequency bands become increasingly congested, our technology focus has to shift from spectral efficiency to network efficiency and to energy efficiency. To make this technology transition even more challenging, the needs to support more complex mobile applications, the explosive growth of the number of devices, the proliferation of local and indoor computing from wearable devices, and the required commination and processing of sensor data from future intelligent society will further amplify and accelerate this process. This talk discusses the fundamental options we have to solve these problems, the research directions for Horizons 2020 and the technology challenges yet to be addressed.
Biography:
Dr. Geng Wu is the Chief Scientist and a director of Standards and Advanced Technology at Intel Corporation. He has over 20 years of research and development experience in the wireless telecommunication industry, contributed extensively to 2G, 3G and 4G air interface technology and network architecture development. Prior to Intel, he was a director of Wireless Architecture and Standards at Nortel Networks, responsible for wireless technology and standards development. He obtained his B.Sc. degree in electrical engineering from Tianjin University, China, and his Ph.D. degree in telecommunications from Laval University, Canada.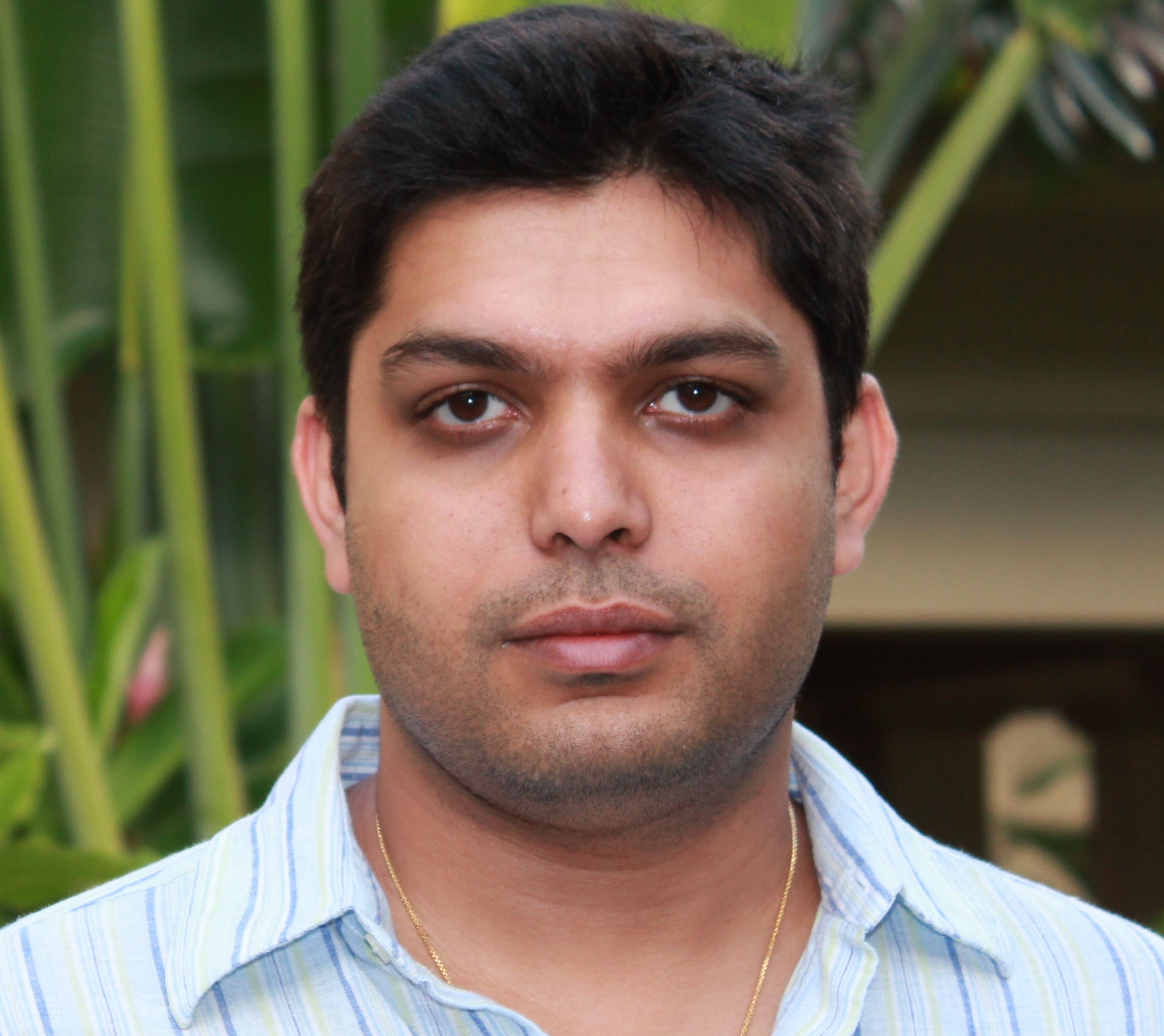 Speaker: Dr. Ranveer Chandra
(Senior Researcher at Microsoft Research)
Title of Presentation:
Dynamic Spectrum Access in the TV White Spaces & Beyond
Abstract:
(To be announced.)
Biography:
Ranveer Chandra is a Senior Researcher at Microsoft Research. His research is primarily in the area of wireless and mobile systems, and he is currently leading research projects on white space networking, low-latency wireless, and energy efficiency of mobile devices. Ranveer was invited to the FCC to present his research on white spaces, and spectrum regulators from India (including the TRAI Chairman), China (SARFT), Brazil (ANATEL), Singapore (IDA), and US (including the FCC Chairman) have visited the Microsoft Campus in Redmond to see a live demonstration of his research. Previously, Ranveer developed VirtualWiFi, which is amongst the top 5 downloaded software released by Microsoft Research with more than 200,000 downloads, and has shipped as a feature in Windows 7 and Windows 8. Ranveer has published more than 45 research papers and filed over 80 patents, 30 of which have been granted. He has won several awards, including the best paper awards at ACM CoNext 2008 and ACM SIGCOMM 2009, the Microsoft Graduate Research Fellowship, the MIT Technology Review Top Innovators under 35 (TR35 2010), and Fellow in Communications of the World Technology Network. Ranveer has an undergraduate degree from IIT Kharagpur, India and a Ph.D. from Cornell University in 2005.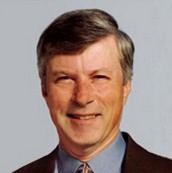 Speaker: Dr. Robert C. Simmonds
(Chairman at Lenbrook Corp.)
Title of Presentation:
A Brief History of Clearnet
Abstract:
Clearnet Communications was a major Canadian business success which continues on today as the wireless component of TELUS, Canada's second largest telecommunications company offering service to approx 8 million subscribers. Clearnet was initially created in 1983 by Bob Simmonds, his father and partners as a nationwide wireless carrier delivering SMR services (2-way dispatch via trunked radio technology in the 806-821/851-866 MHz band). From this rather modest beginning, Clearnet pioneered ESMR and CDMA services in Canada and developed into one of Canada's largest and pre-eminent wireless telecommunications service providers. By 2000, Clearnet was often loosely described as the Canadian equivalent to Sprint-Nextel in the US. Clearnet was acquired by TELUS for $6.6B in October 2000, a transaction which still stands as the largest telecom deal ever done in Canada. This talk will review some of the origins and significant events and highlights of Clearnet's evolution, as well as touch on some of Bob's current areas of interest.
Biography:
Bob Simmonds is a seasoned Canadian telecommunications executive. He was the Founder and Chairman of Clearnet Communications which pioneered 800 MHz SMR service in Canada, and launched of two state-of-the-art digital wireless networks, a national ESMR network in 1996 and Canada's first national CDMA PCS network in 1997. In 2000, Clearnet was acquired by TELUS Corporation for $6.6 billion (CDN) in the largest telecommunications deal in Canadian history. Bob continued to work for TELUS Mobility as its Executive Vice President, Regulatory and retired in 2006. Bob is widely regarded as one of Canada's leading wireless communications engineers and a mobile spectrum authority, having played a key role in the development of Canada's mobile spectrum policies, frequency bandplans and certification equipment standards for more than 30 years. Bob continues to serve as Chairman of Lenbrook Corporation, a distributor of electronics components and radio products and owner of the NAD and PSB brands of audio/video products. He is also a director of BCE/Bell Canada, Canada's largest telecommunications and broadcasting enterprise as well as 6Harmonics, an early stage Ottawa wireless startup working on cognitive radio and dynamic spectrum access techniques. Bob continues to Chair the Mobile and Personal Communications Committee of the Radio Advisory Board of Canada (RABC), the body that provides unbiased and technically expert advice to the federal Department of Industry, and is a past Chair of the Canadian Wireless Telecommunications Assocation (CWTA). A laureate and member of Canada's Telecommunications Hall of Fame, Mr. Simmonds earned his B.A. Sc. in Electrical Engineering at the University of Toronto.