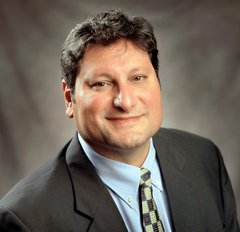 Dr. Ibrahim Gedeon,
CTO, TELUS Communications, Canada
Short bio:
Ibrahim J. Gedeon serves as Chief Technology Officer of TELUS Communications. Mr. Gedeon is responsible for technology strategy, wireline-wireless service and network convergence, enterprise applications and network infrastructure evolution. Mr. Gedeon has 17 years experience in telecommunications engineering and research.
At Nortel, he served as Vice President and Director of Data Network Engineering and Vice President of Internet Brand Management, where he was responsible for IP/MPLS/ATM standards, engineering, and market development. He was also appointed Nortel's Senior Vice President of Wireless Engineering in 2000, and led the global engineering team responsible for operations, sales support and systems engineering.
Mr. Gedeon has held numerous leadership roles at the Institute of Electrical and Electronics Engineers (IEEE). He serves as a Director of AdvancedIO Systems Inc. He has received several professional awards, including IEEE Canada's Outstanding Canadian Engineer Award. Mr. Gedeon has a Bachelor's degree in Electrical Engineering from the American University of Beirut and a Masters' in Electronics Engineering from Carleton University.
---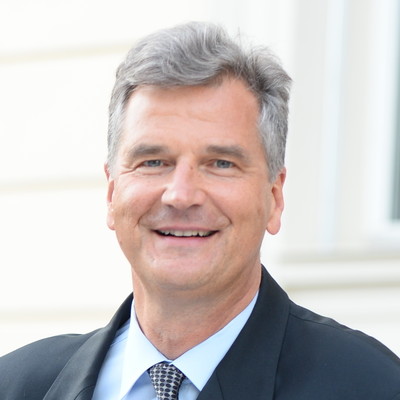 Dr. Bernd Girod
,
Robert L. and Audrey S. Hancock Professor of Electrical Engineering at Stanford University
Short bio:
Bernd Girod is the Hancock Professor of Electrical Engineering in the Information Systems Laboratory of Stanford University. Before joining Stanford in 1999, he was a Chaired Professor in the Electrical Engineering Department of the University of Erlangen-Nuremberg.
His research interests are in the area of image, video, and multimedia systems. He has published over 600 conference and journal papers and 6 books, receiving the EURASIP Signal Processing Best Paper Award in 2002, the IEEE Multimedia Communication Best Paper Award in 2007, the EURASIP Image Communication Best Paper Award in 2008, the EURASIP Signal Processing Most Cited Paper Award in 2008, as well as the EURASIP Technical Achievement Award in 2004 and the Technical Achievement Award of the IEEE Signal Processing Society in 2011.
As an entrepreneur, Professor Girod has been involved in several startup ventures, among them Polycom, Vivo Software, 8x8, and RealNetworks. He received an Engineering Doctorate from University of Hannover, Germany, and an M.S. Degree from Georgia Institute of Technology. Prof. Girod is a Fellow of the IEEE, a EURASIP Fellow, a member of the National Academy of Engineering and a member of the German National Academy of Sciences (Leopoldina).
---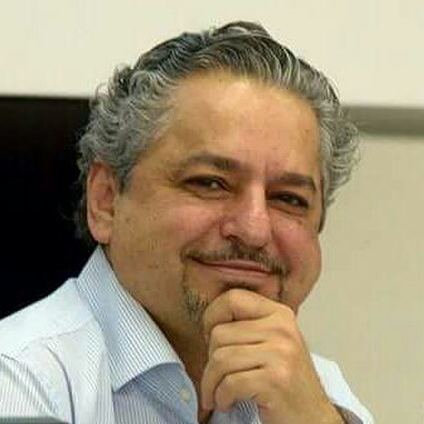 Dr. Iraj Sodagar
,
Principal Multimedia Architect, Microsoft United States
Chair of MPEG's DASH subgroup (ISO/IEC JTC1/SC29/WG11), and President/Chairman of Board of DASH Industry Forum
Short bio:
Iraj Sodagar is currently a Principle Multimedia Architect at Microsoft and also President of DASH Industry Forum. He joined Microsoft in January 2008, where he has been working with various research and product groups in the standardization of multimedia technologies.
Dr. Sodagar represents Microsoft in all DASH and CMAF related standardization activities. He is also the MPEG DASH subgroup chair and MPEG's CMAF subgroup co-chair. Throughout the years, Dr. Sodagar has served in various standard activities such as ITU-T, JPEG, MPEG, AMQP, DVB, W3C and DLNA.
He received the Ph.D. degree in electrical engineering from Georgia Institute of Technology, Atlanta, in 1994.
---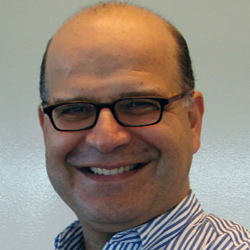 Dr. Aggelos Katsaggelos
,
Professor of Electrical Engineering and Computer Science at Northwestern University
Short bio:
Aggelos K. Katsaggelos received the Diploma degree in electrical and mechanical engineering from the Aristotelian University of Thessaloniki, Thessaloniki, Greece, in 1979 and the M.S. and Ph.D. degrees both in electrical engineering from the Georgia Institute of Technology, Atlanta, Georgia, in 1981 and 1985, respectively.
In 1985 he joined the Department of Electrical Engineering and Computer Science at Northwestern University, Evanston, IL, where he is currently professor, holder of the AT&T Chair (previously holder of the Ameritech Chair). He is also the Director of the Motorola Center for Seamless Communications, an Academic Affiliate Staff, Department of Medicine, at NorthShore University HealthCare System, an affiliated faculty at the Department of Linguistics, Northwestern University, and an appointee at the Argonne National Laboratory.